Free EU shipping for orders above € 150
Login
Log in if you have an account
Register
Having an account with us will allow you to check out faster in the future, store multiple addresses, view and track your orders in your account, and more.
Create an account
The top seven Father's Day gifts 2022!
04 Jun 2022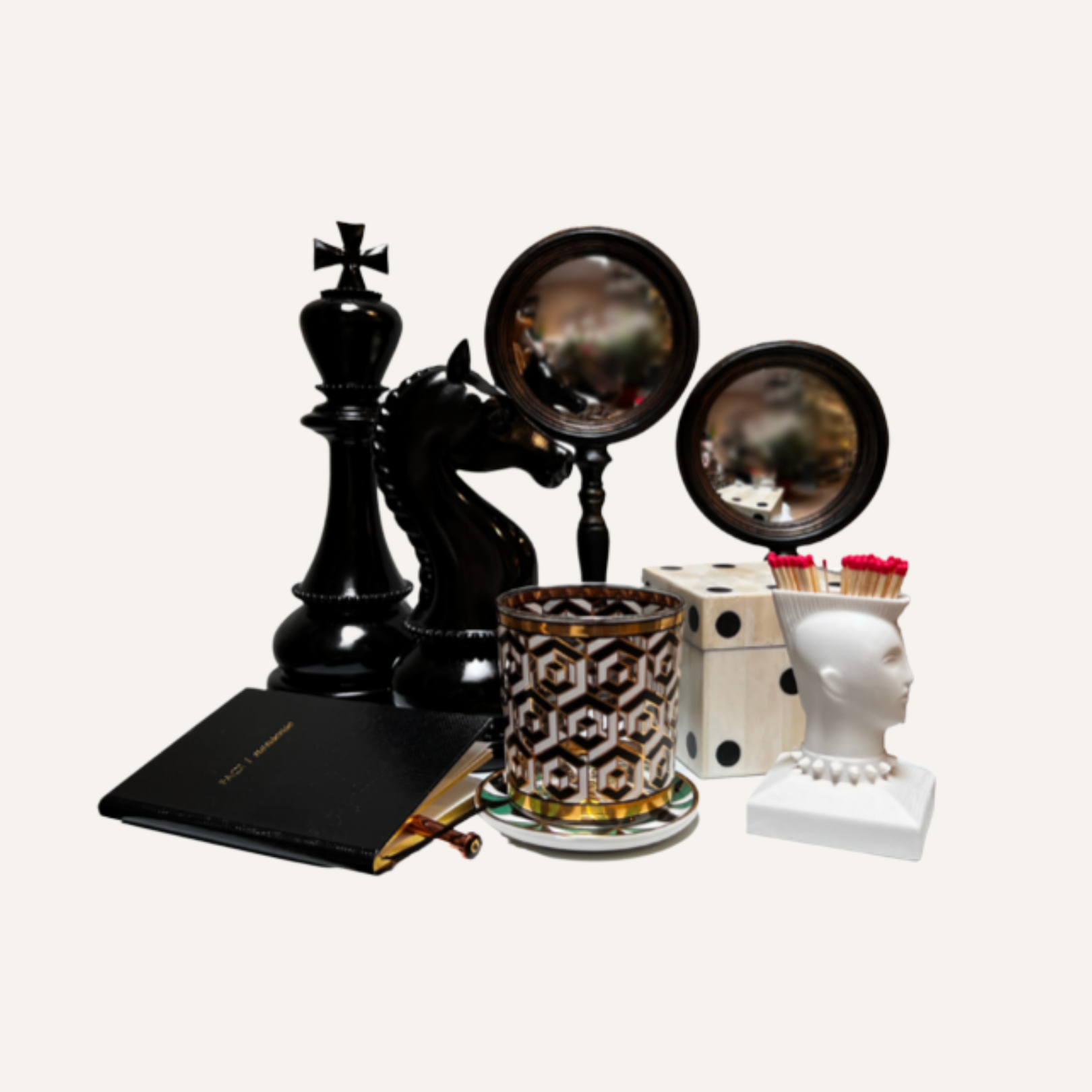 The top seven Father's Day gifts 2022!


It's Father's Day on the 19th of June in the Netherlands! I picked the 7 items in store that I think are the best gifts for Father's Day. A top 7 may sound a bit random, and indeed, I did start out listing items trying to compose the best top 5, but there are just too many great choices in the Father's Day selection! For which, by the way, you will receive 10% discount at check out until 19th of June! Just use discount code FATHER22.
Within the seven favorites you will find many affordable options, and also options for those that really love their dad. Just kidding of course, because everyone knows that a hug and kiss are the best presents.
But if you are looking to surprise him with something unexpected this year, these are my top seven picks from the Curiosa Cabinet collection.
1. Black notebook fact/nonsense  - € 16,- 

Shop now
Sloan Stationery has the most beautiful and clever notebooks around, and this number 1 on the gift list is no different.
A lot of fathers out there pride themselves often and loud with the ability to distinguish fact from nonsense. This notebook will help them to write down all those wise thoughts.
Love this notebook? Take a look at all Sloan stationery notebooks in the store collection.
2. Set of four glasses 'Versailles' - € 165,-

Shop now
A good set of glasses is always a nice gift! Not many men buy themselves a fancy set of glasses, even if it can enhance the drinking experience substantially. Not to speak of the esthetics in their home!
This set of four by New York designer Jonathan Adler is a favorite in store. Very suitable for water, but maybe even more for whisky.
And if you love these, also check the vintage champagne coups (very sophisticated!) and the coasters in the collection.
3. Pen with an Initial - € 5,95 -

Shop now
A ballpoint pen is like a tape measure for a carpenter or a lighter for a smoker....they are essential, but they all look alike, and therefore have a tendency to disappear and end up in the pocket of someone else.
Make it easy for your dad to keep track of his favorite pen, by giving him one with his initial on top.
4. Bone dice box with incl. five matching dice - € 59,95 -

Shop now
Role those dice! This box made from wood and bone contains five large dice from the same material.
This one is my personal favorite, but I do have more games and card and dice boxes in the collection. And for the chess lovers out there, some really nice large decorative chess pieces!
5.Vintage marble paper weight - € 235 -

Shop now
A unique piece in the collection. The perfect Carrara marble sphere of about Ø 12 cm sits on a separate base of black marble with white veins. It is heavy (about 4 kg) which makes it perfect to use a paper weight. Besides this practical aspect it is just a really beautiful object to put on your father's desk.
Check out the home office selection to find more original desk utensils.
6. Routine tracker memo pad - € 8,75 -

Shop now
This practical notepad helps your dad to track the routines he has set out for himself. Whatever routine he's  started, be it a healthy breakfast, less phone action, or a fitness routine, it is always nice to keep score on your successes and learn from your failures.
Not everything has gone digital! I love this design made from high quality paper by Korean brand trolls paper.
7. Mint & Tea room spray -  € 29,95 -

Shop now
This list would not be complete without a room spray or perfume diffuser. Typically an item that fathers do not buy for themselves, but with which they are very happy when they have it in their home.
This scent, Mint & Tea is my personal favorite of the Moroccan brand Coté Bougie. I always have a candle with this scent in my home. The scent is a fine blend of various grades of cedar wood with eucalyptus and chamomile. it is one of Cote Bougie's delicious originals that never bores.
Click here if you would like to check out other brands and scents in the collection.
Hope you've enjoyed this list of 'lucky' 7 favorites!
Have a great Fathers's Day!  Hope to see you soon, Marlies
About Curiosa Cabinet


CURIOSA CABINET's collection is eclectic, fun, always original, unexpected, and sophisticated at the same time. Something you won't find in every store. Invaluable treasures, that most of the time the owners secretly wants to keep to herself. Each piece in the collection is a conversation starter. Unique items that tell a story. A story that adds that extra touch of character and originality to any space.
five