Extended opening hours until Christmas - Visit Wed - Sun 12.00 -17.00. Free EU shipping for orders above 150 Euros.
Login
Log in if you have an account
Register
Having an account with us will allow you to check out faster in the future, store multiple addresses, view and track your orders in your account, and more.
Create an account
A Guide to Amsterdam's Vintage District: The Spiegelkwartier
15 Nov 2023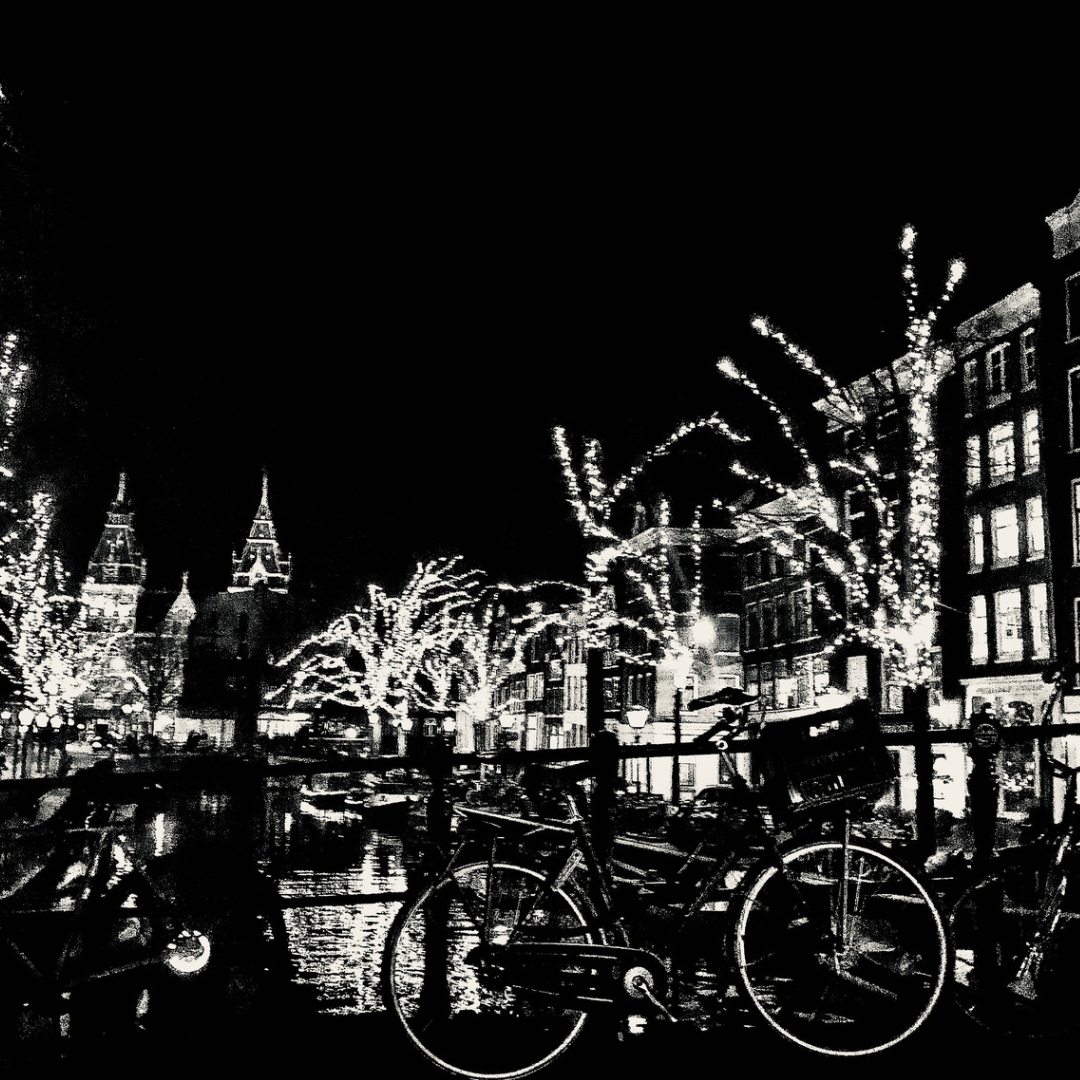 Nestled in the heart of Amsterdam, the Spiegelkwartier is a paradise for lovers of art, antiques, and curiosities. This historic district, with its picturesque cafes and cultural attractions, is a delightful blend of the past and present. With over 70 antique shops and galleries, this area is a testament to the city's rich artistic heritage.
As you stroll down Spiegelgracht and then Nieuwe Spiegelstraat, stretching between the iconic Rijksmuseum and Herengracht, you're quickly transported back to the 17th century. The street, flanked by typical old Dutch houses, is home to about 100 art specialists, their galleries, offices, and stores. It's not just the number but the diversity of offerings that makes the Spiegelkwartier stand out. From 6,000-year-old Egyptian antiquities and seventeenth-century Delftware to antique Chinese porcelain and abstract modern art, there's an endless array of treasures waiting to be discovered.
But the Spiegelkwartier isn't just about buying art; it's about experiencing it. Just steps away are the gems of the Museum Quarter, including the Rijksmuseum and Van Gogh Museum, perfect for immersing oneself in art history. Amsterdam's Kerkstraat and Nieuwe Spiegelstraat are treasure troves for those seeking unique, vintage, and antique finds. Each shop in these areas offers something special, be it in terms of their product range, the stories behind the items, or the experience of shopping there. Here's a guide to some of the best spots that are a must-visit for any vintage and antique enthusiast.
A.P Bloem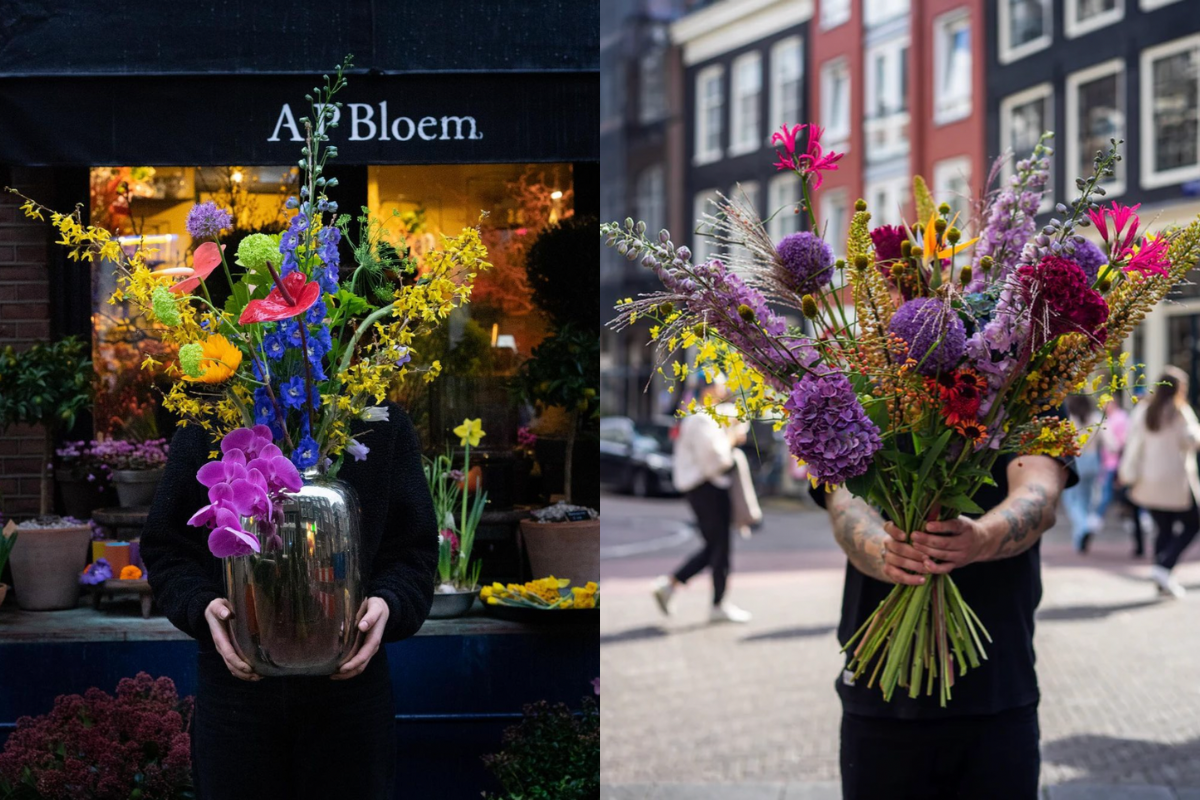 A full-service bespoke florist
www.apbloem.nl
Kerkstraat 151a
1017 GG Amsterdam
VIEW ON MAP


WHY VISIT A.P. BLOEM
AP Bloem is a haven for floral enthusiasts. Here, the beauty of nature meets artistic arrangement. Each bouquet is a masterpiece, reflecting the skill and creativity of the florist. Whether you're seeking a custom arrangement or want to participate in one of their floral workshops, AP Bloem offers a unique blend of beauty and creativity.
A.A. Knoop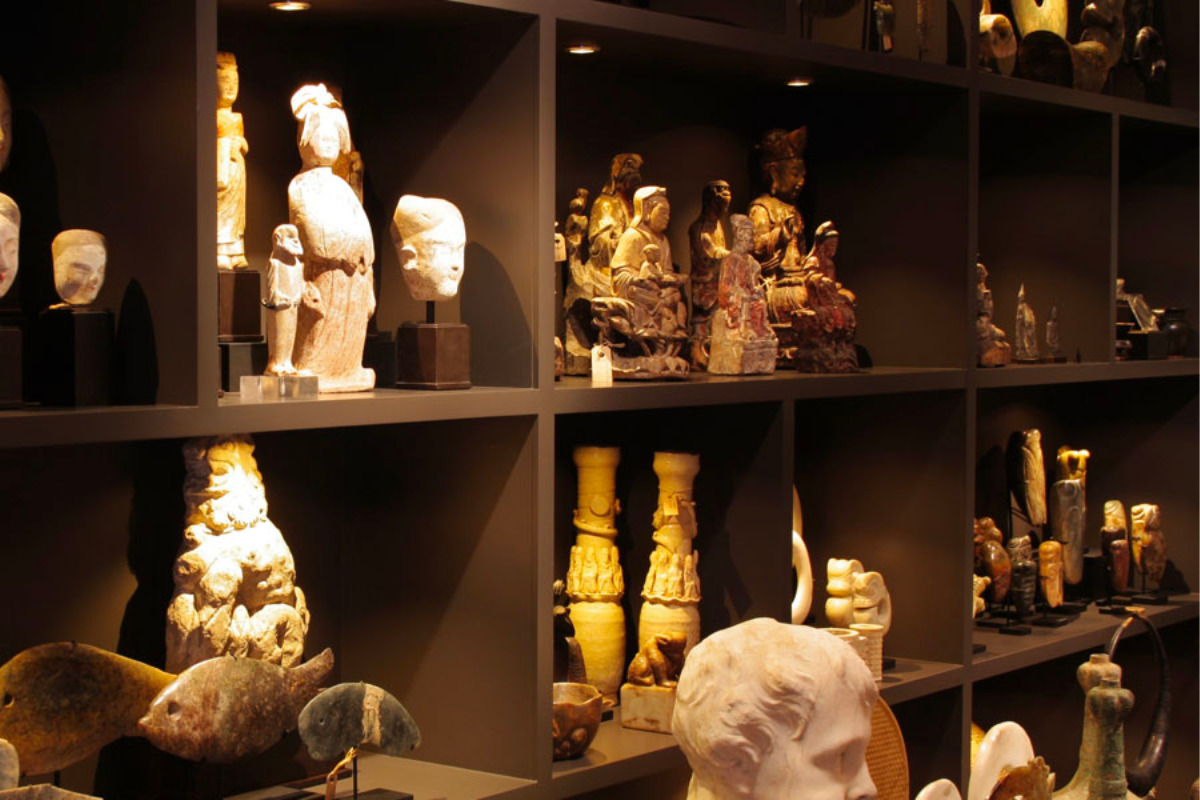 For Antiques, Decoration & Fine Arts
www.aaknoop.nl

Prinsengracht 811H
1017 KA Amsterdam
VIEW ON MAP


WHY VISIT A.A. KNOOP
Step into A.A. Knoop on the Prinsengracht 811 and discover a world where elegant decor, fine arts, and antiques meet the subtle perfumes of scented candles. This shop is a sanctuary for those who appreciate the finer things in life, offering an exquisite collection that ranges from elegant home decorations to timeless art pieces. Each item in A.A. Knoop tells a story of elegance and history, making it a perfect stop for anyone seeking to add a touch of sophistication and timeless beauty to their space.
Dynamite Dough


Cookies as an art form
www.adynamitecompany.com

Reguliersgracht 70
1017 LV Amsterdam
VIEW ON MAP
A few minutes east from the Nieuwe Spiegelstraat, along Kerkstraat towards Amstelveld, you'll run into Dynamite Dough on the corner with Reguliersgracht. Their cookies are an art form. Whether you choose the convenience of pre-baked cookies or the joy of baking them at home, each bite is a testament to the care and quality put into these treats. Run by two lovely entrepreneurial women, this shop is a delightful addition to Amsterdam's culinary scene. Perfect for those who love the smell of fresh cookies in their home.
Work.shop Gezellig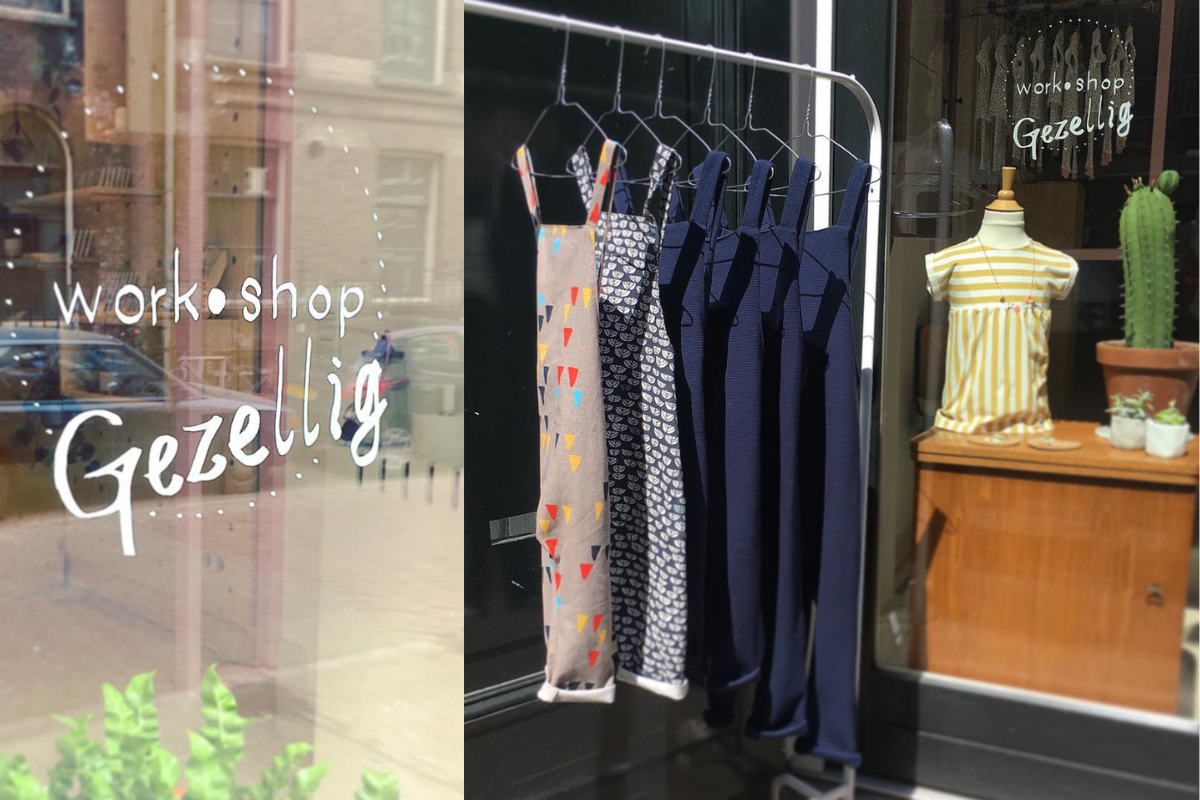 Handmade children's clothing & sewing lessons 
www.workshopgezellig.nl
Kerkstraat 117
1017 GE Amsterdam
VIEW ON MAP


WHY VISIT WORK.SHOP GEZELLIG
This cozy workshop is a hub of creativity and imagination. Work.shop Gezellig offers not only sewing lessons but also sells handmade children's clothing, each piece a testament to the love and skill invested in it. It's a place where creativity flourishes in the heart of a community. Visit for the unique and charming children's outfits and stay for the opportunity to learn a new skill, creating something truly special for your child.
Curiosa Cabinet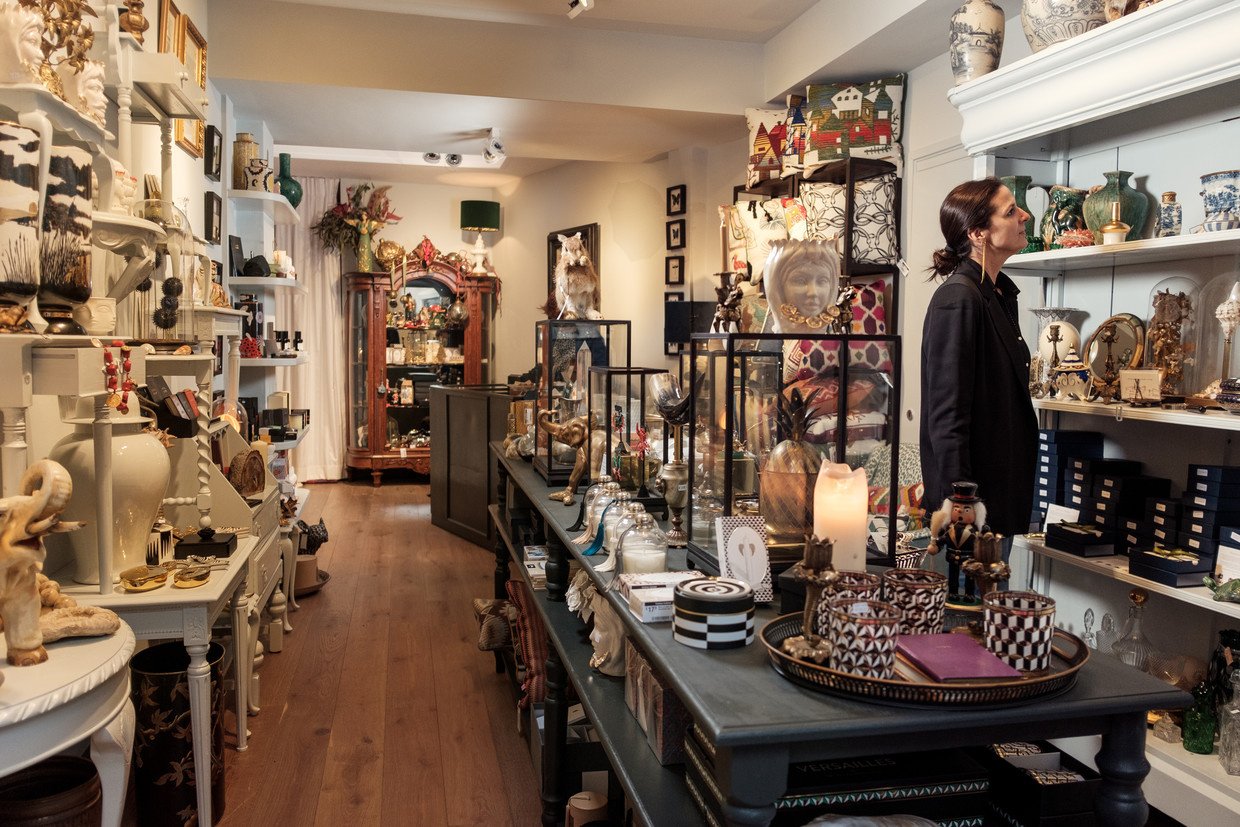 A well-traveled, sophisticated collection
www.curiosacabinet.com
Lange Leidsedwarsstraat 147
1017 NK Amsterdam
VIEW ON MAP


WHY VISIT CURIOSA CABINET
At CURIOSA CABINET, our collection is as eclectic and unique as Amsterdam's Spiegelkwartier itself. It's a delightful mix of the fun, the original, and the sophisticated, offering treasures you simply won't find in every store. These are the kind of invaluable pieces we sometimes secretly wish we could keep for ourselves! Every item in our collection is more than just an object; it's a conversation starter, a story-bringer, adding that extra layer of character and originality to any space. And, in a playful twist, we couldn't resist including ourselves in this list – after all, who can resist a little self-indulgence when surrounded by such captivating curiosities?
Dols & Co (+ Liv & Dols)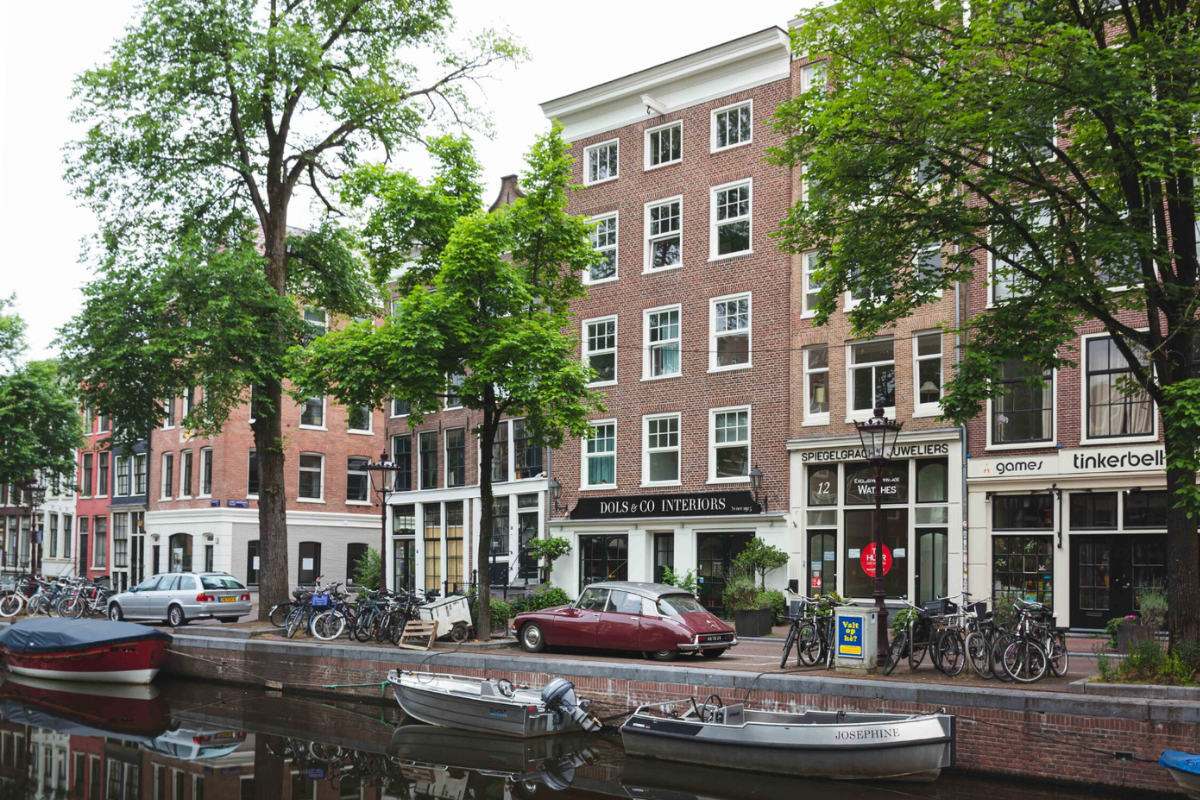 Interior Designer
Dols & Co
Spiegelgracht 14-16
1017 JR Amsterdam
VIEW ON MAP


WHY VISIT 
Nestled in the heart of Amsterdam's Spiegelkwartier, Dols & Co welcomes you into a world where interior design is an art form. Here, the owners, mother Suson and daughter Sophia, both accomplished interior designers and decorators, showcase their expertise in color, texture, and prints. The store offers a beautiful blend of modern and vintage styles, creating a unique shopping experience. And for those looking to infuse their interiors with unique character and flair, a visit to this store is an absolute must. 
While you visit, do not forget to check out their kids' corner called Liv & Dols, where you'll find everything you need to furnish and decorate your baby room and/or find the perfect nursery gift.
Artelier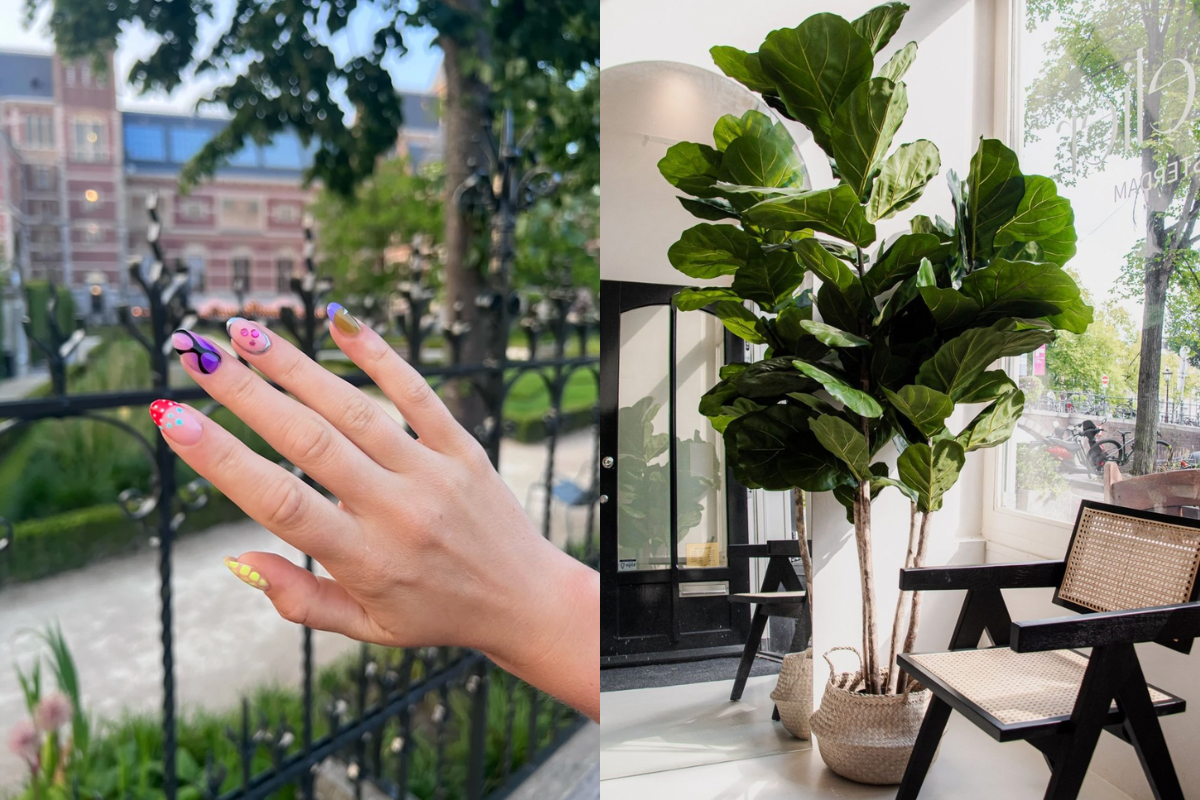 Nail art
Artelier Amsterdam
Spiegelgracht 12H
1017 JR Amsterdam
VIEW ON MAP


WHY VISIT 
For those strolling through the Spiegelkwartier and in need of a relaxing break, Artelier Amsterdam offers the perfect retreat. Situated conveniently in this artistic neighborhood, Artelier is not just a nail studio; it's a sanctuary for self-pampering and rejuvenation. Whether you're seeking a moment of tranquility amidst your art tour or wish to indulge in some personal beautification, Artelier's skilled professionals are ready to provide top-notch nail care in a serene and stylish setting. It's the ideal stop for art lovers who also appreciate the artistry of exquisite nail design and the luxury of a little self-care.