Extended opening hours until Christmas - Visit Wed - Sun 12.00 -17.00. Free EU shipping for orders above 150 Euros.
Login
Log in if you have an account
Register
Having an account with us will allow you to check out faster in the future, store multiple addresses, view and track your orders in your account, and more.
Create an account
The Ultimate Gift Guide for the Eclectic Bride
28 Sep 2023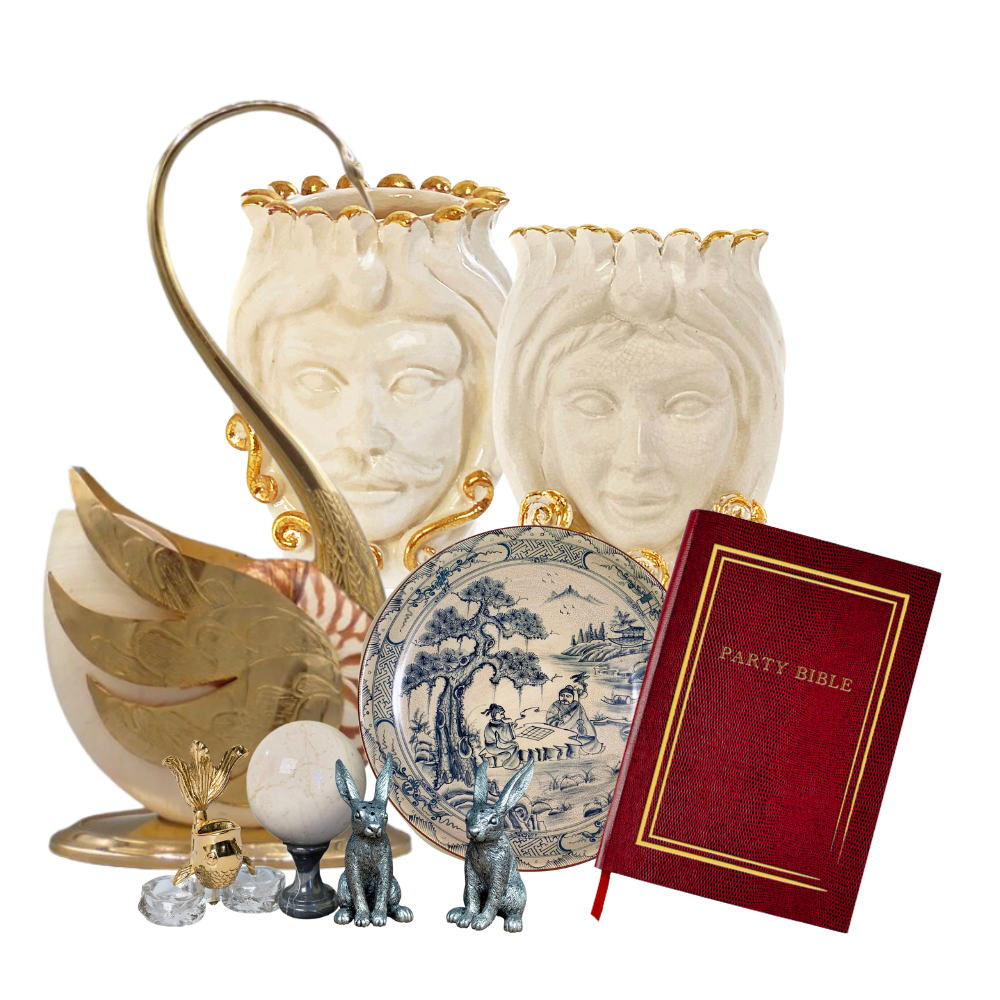 In a world bursting with unique personalities and individual styles, it's no wonder that modern brides are moving away from traditional wedding gift registries in favor of more eclectic tastes. For those brides who have a distinctive style and appreciate gifts with character and charm, the standard toaster or blender simply won't do. If you're seeking a gift that truly stands out, look no further. Our team at CURIOSA CABINET curated a list of 10 unique gifts perfect for the bride who loves to blend tradition with her own one-of-a-kind flair.
Choosing the perfect gift isn't just about the item itself, but the memories and emotions it invokes. When selecting a present for an eclectic bride, think beyond the day of the wedding. Consider gifts that she'll use and cherish for years, ones that will become an integral part of her life. Always remember, it's the sentiment behind the gift that truly makes it unforgettable.
Gifts For The Thoughtful Bride
The thoughtful bride loves introspection, often scribbling down thoughts, and dreams, or capturing memories. She values personal growth and cherishes intimate moments. Each time she pens a thought in her planner or recalls a memorable dinner party, she'll be reminded of your thoughtfulness and the special bond you share. Here are two standout gifts for this considerate soul, essentials for the bride who loves to celebrate life's moments.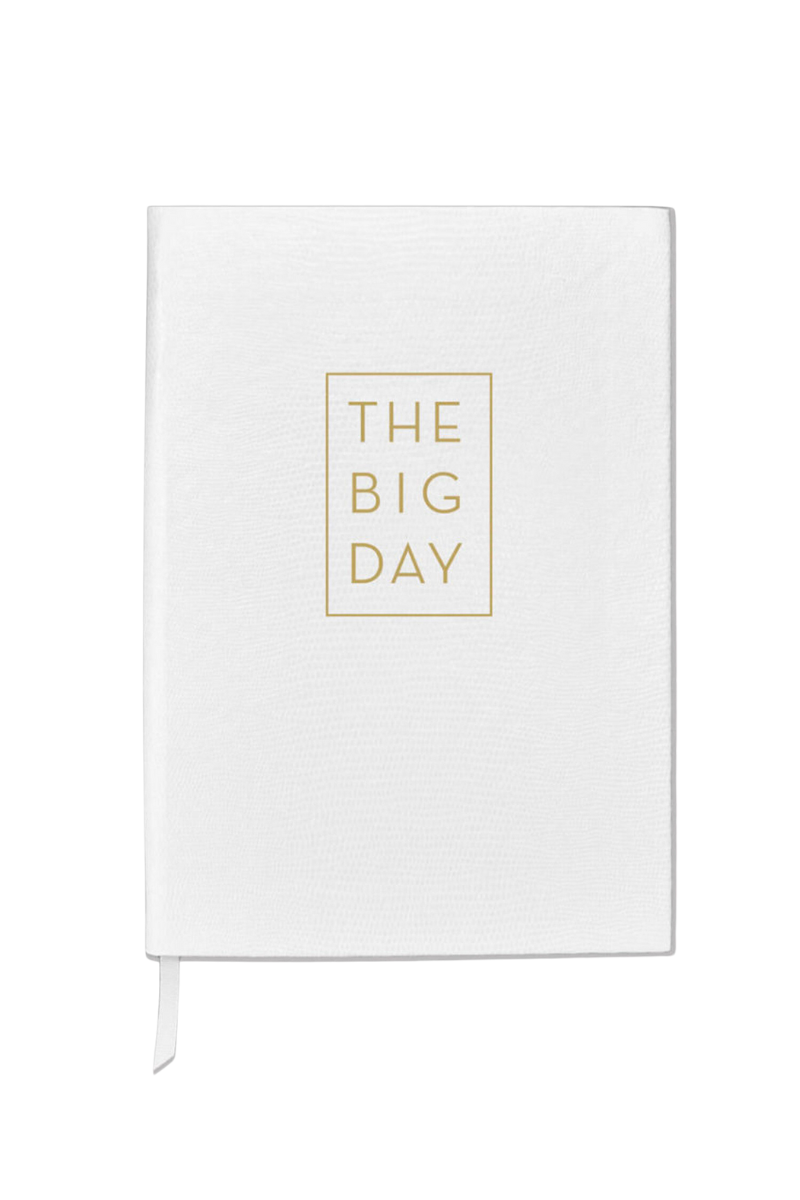 SLOANE STATIONARY
The Big Day Planner
€39,95
Shop

FROM THE EDITOR
This isn't your everyday notebook. Crafted with utmost precision, it offers the bride a space to jot down her most cherished memories or future plans. Its elegant design serves as a daily reminder of the beautiful journey ahead.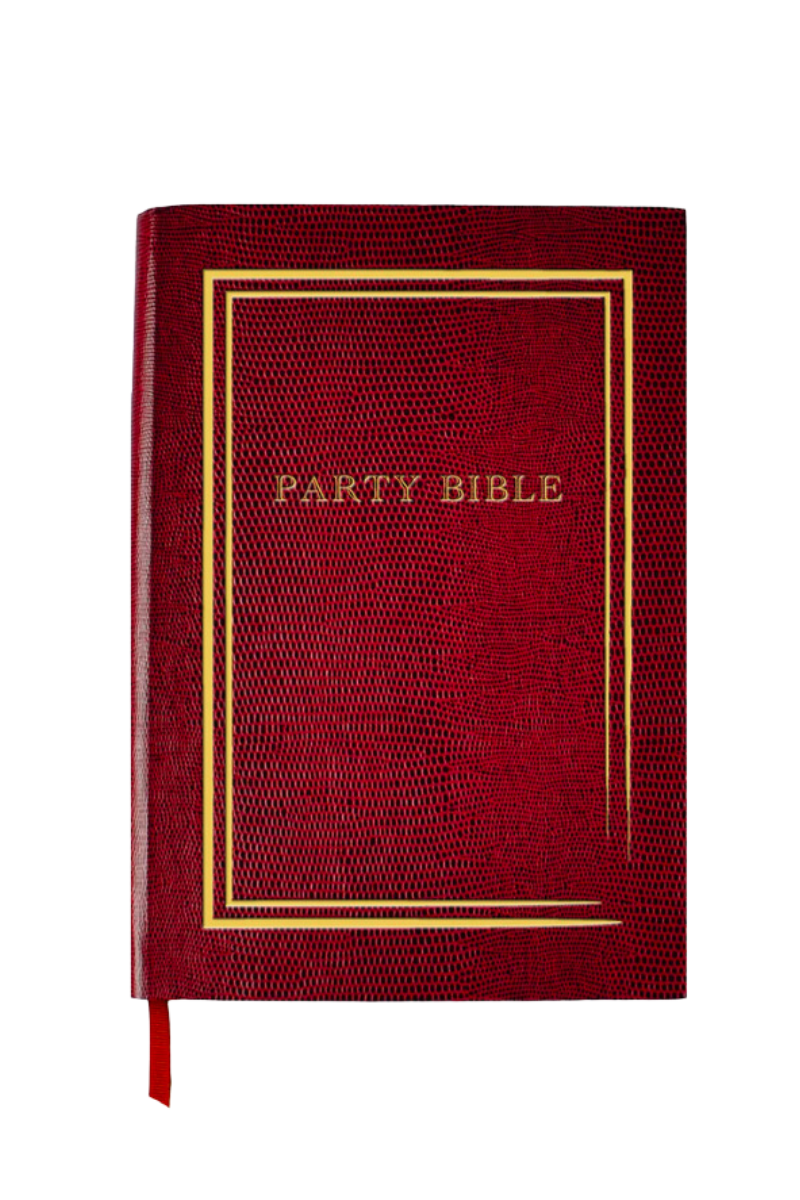 SLOANE STATIONARY
The Party Bible
€45,00
Shop

FROM THE EDITOR
This dinner book is both a guide and keepsake for memorable soirées and heartfelt gatherings. Perfect for writing down the details of intimate dinners or celebrations, ensuring every memory is cherished.
Gifts For The Bride Who Loves Everything Vintage 
With a deep appreciation for art and traditions, this bride is well-traveled or simply finds beauty in antiquity and cherishes items with a story to tell. For her, this vintage hand-painted plate from Vietnam is the perfect gift. Each plate tells a story – the perfect metaphor for the start of a new marital chapter. 
Or how about a vintage marble paperweight? Crafted from exquisite Italian marble, this paperweight is not only functional but also a piece of art. Whether she's using it to weigh down papers or simply admiring it as a decorative piece, this timeless item will undoubtedly remind her of the beauty that lies in the past.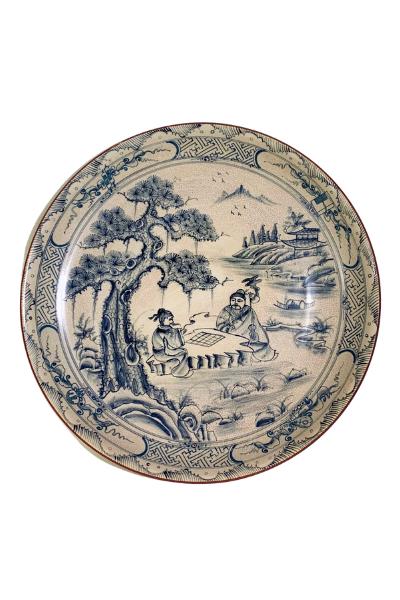 VINTAGE
Hand-painted plate
€299
Shop

FROM THE EDITOR
This unique, hand-painted piece not only evokes cultural richness but also doubles as a conversation starter at any dinner party.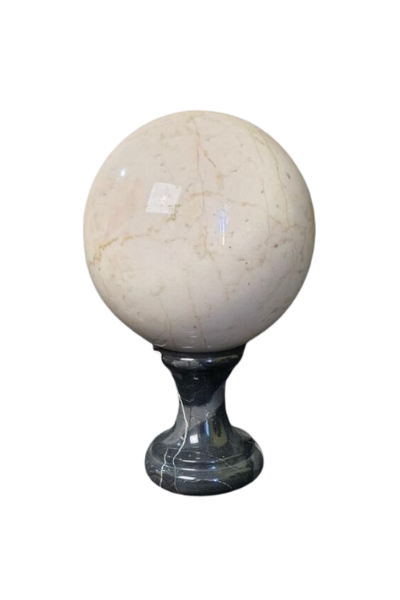 VINTAGE
Marble Paperweight
€235
Shop

FROM THE EDITOR
The art of creating decorative paperweights began in the mid-19th century, and they quickly became a sought-after desk accessory for the elite, turning them into collectible art pieces rather than just functional items.


Raise a toast to timeless elegance with these elegant French vintage champagne coupes. Their classic design evokes memories of glamorous soirées from eras gone by. Perfect for the bride who loves to incorporate vintage charm into modern celebrations. And last but not least, this elegant swan sculpture, with its delicate details is a graceful addition to any space.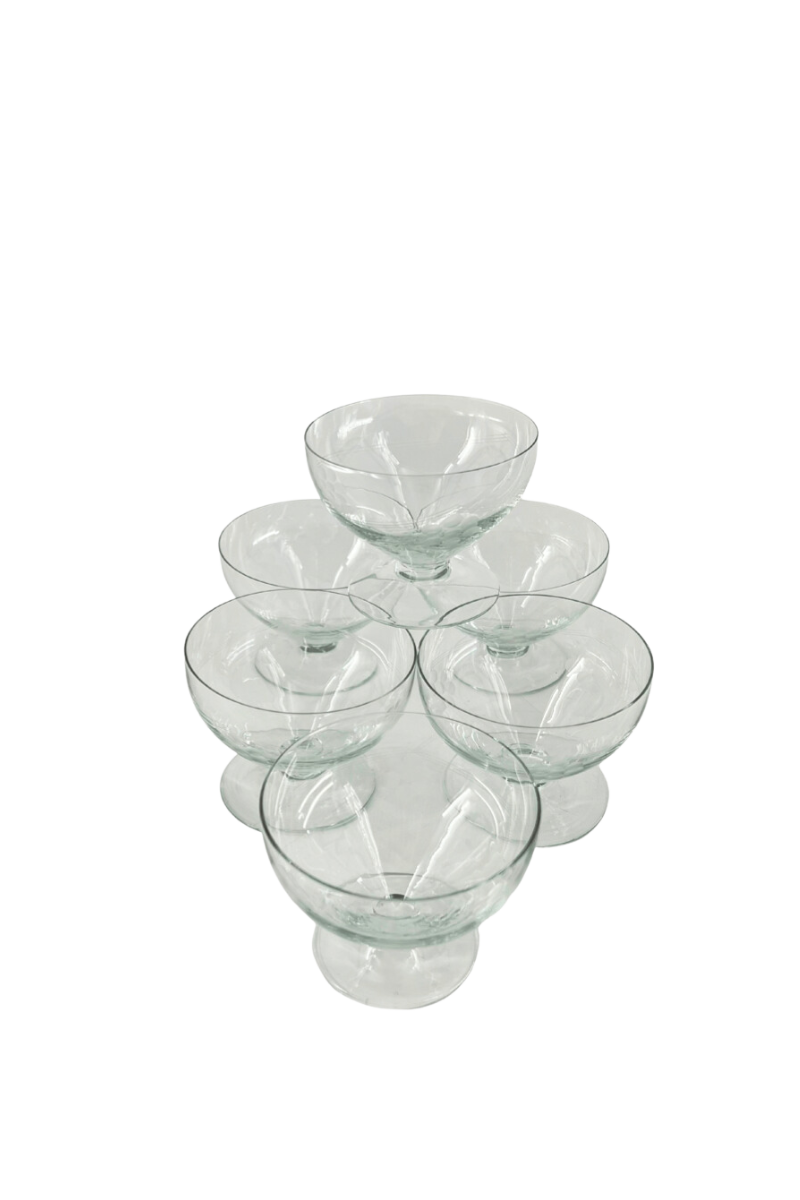 COLLECTION
Vintage Champagne Coupes
€100,00
Shop

FROM THE EDITOR
The beauty of vintage champagne coupes lies not just in sipping from them, but in their versatility. When not being used for toasts, they make excellent holders for desserts.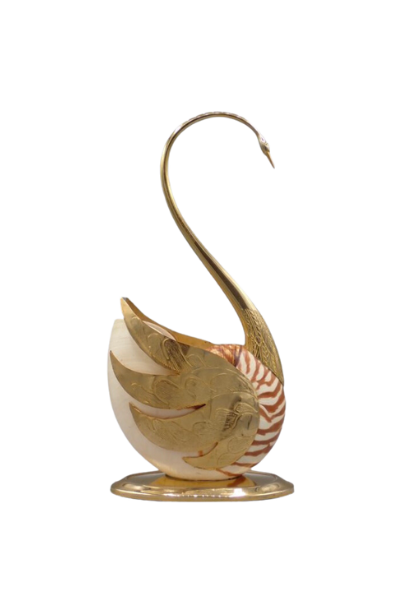 VINTAGE
Swan Sculpture
€329,00
Shop

FROM THE EDITOR
Did you know that in many cultures, swans are symbols of love, grace, and transformation? Historically, they've been the subject of numerous artworks and legends.
Gifts For the Whimsical Bride
The whimsical bride loves the fairytale. She revels in the little delights that sprinkle magic into everyday life. For her, a dash of seasoning isn't just about flavor — it's about flair and fancy. She'll love the quirky charm of the carp-themed salt and pepper holder or the delightful rabbit salt and pepper shakers. They aren't just functional; they're tiny storytellers at her dining table. Then there are the testa di moro vases in gold and cream — rooted in Sicilian legends, these striking pieces add both history and fantasy to her home. Each gift, with its own tale to tell, fits perfectly into the narrative of a bride who loves to blend tradition, story, and a touch of the unexpected.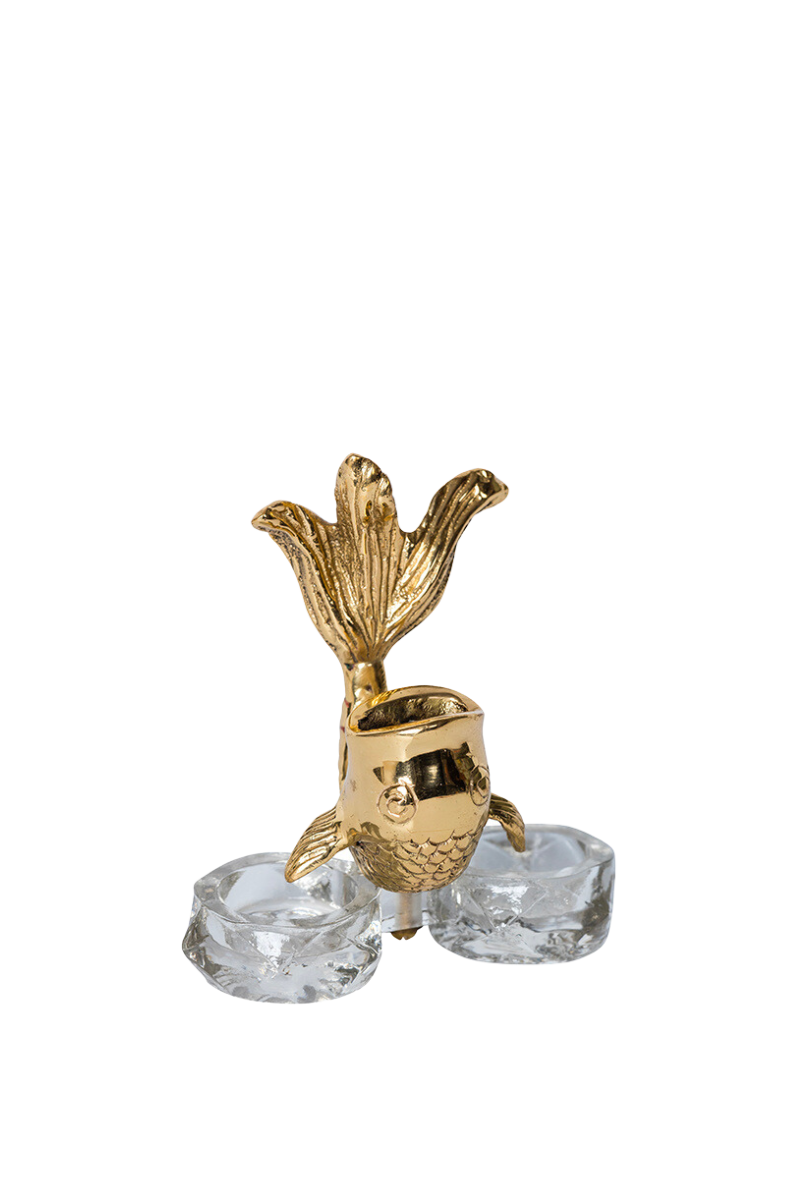 UNKNOWN
Carp Salt & Pepper Holder
€35,00
Shop

FROM THE EDITOR
In many cultures, the carp symbolizes luck, perseverance & determination — a beautiful nod to the strength of marriage.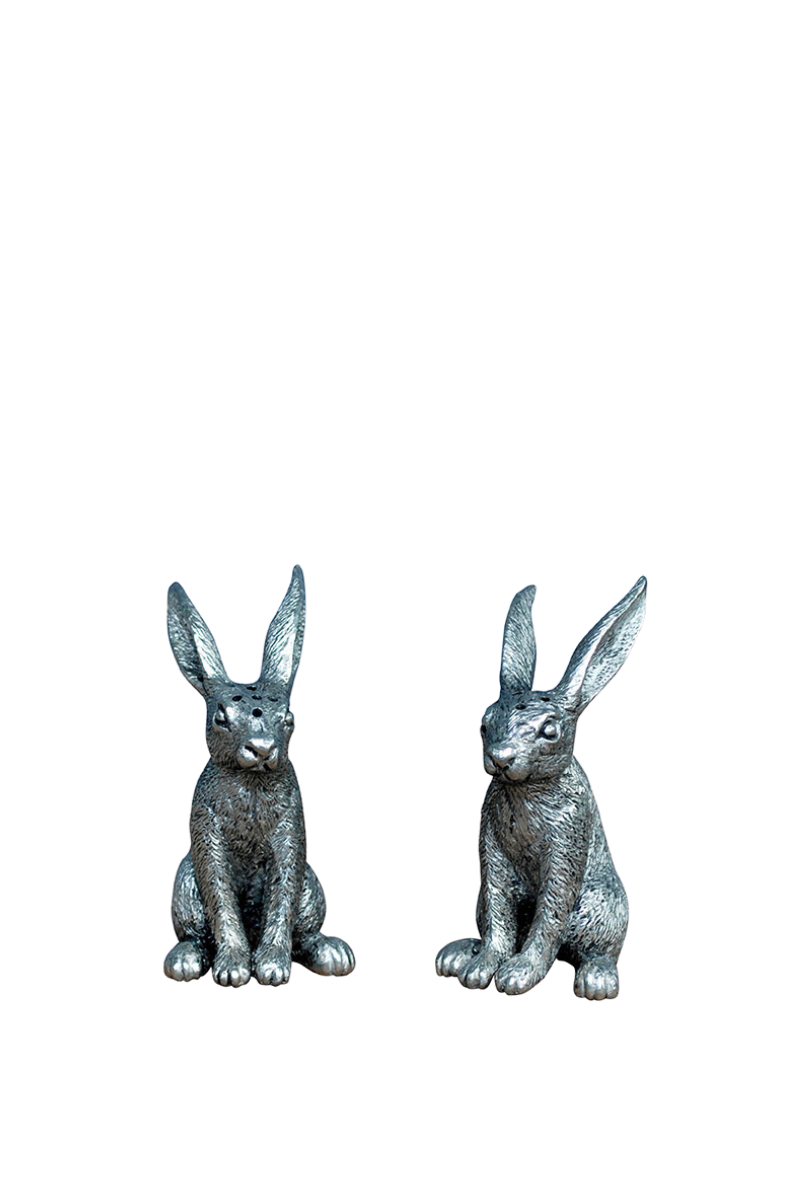 UNKNOWN
Rabbit Salt & Pepper Shaker
€65,00
Shop

FROM THE EDITOR
Styling Tip: These rabbit shakers can also add a touch of elegance to a table setting when paired with crisp, white table linen & fresh green foliage. It's a playful-meets-posh combo, perfect for brunches or garden parties.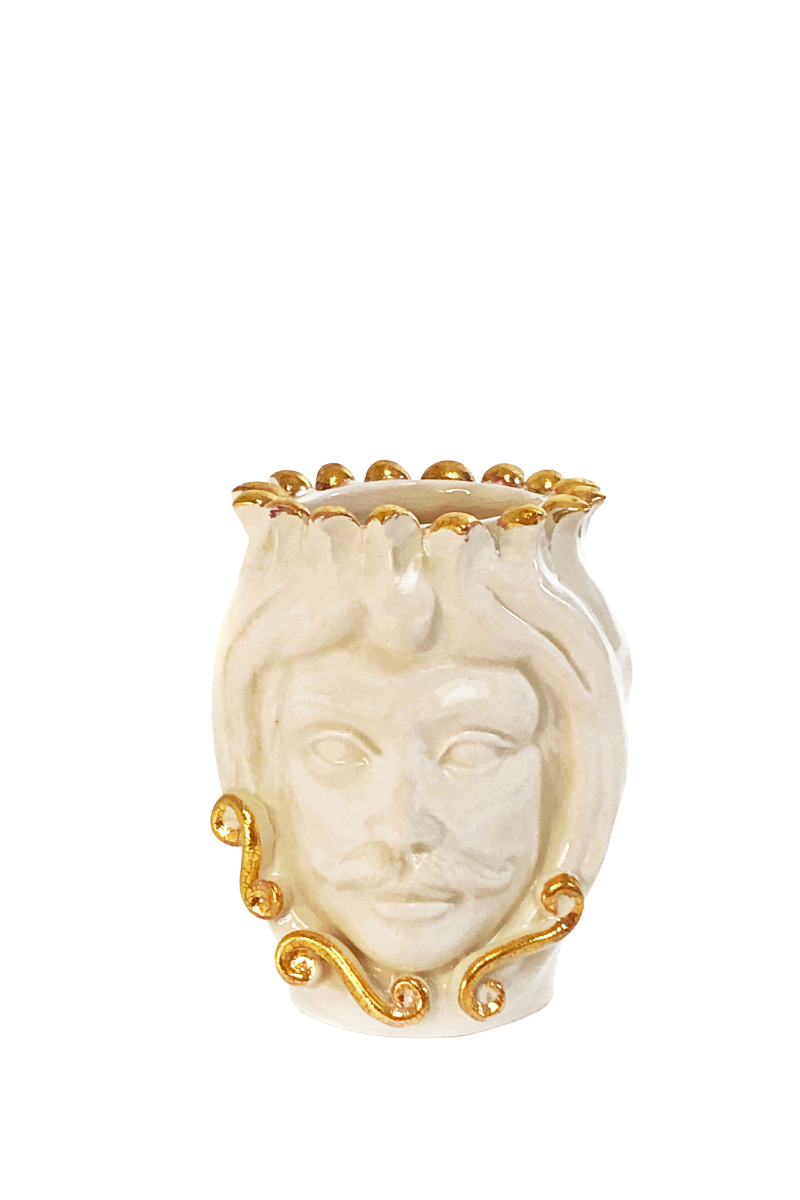 AGATA TREASURES
Testa di Moro Vase
€145,00
Shop

FROM THE EDITOR
The Testa di Moro design has its roots in a Sicilian love legend dating back to the Moorish invasion. Today, these faces not only symbolize a tale of passion but have also become iconic decor pieces, admired for their vibrant colors and rich history.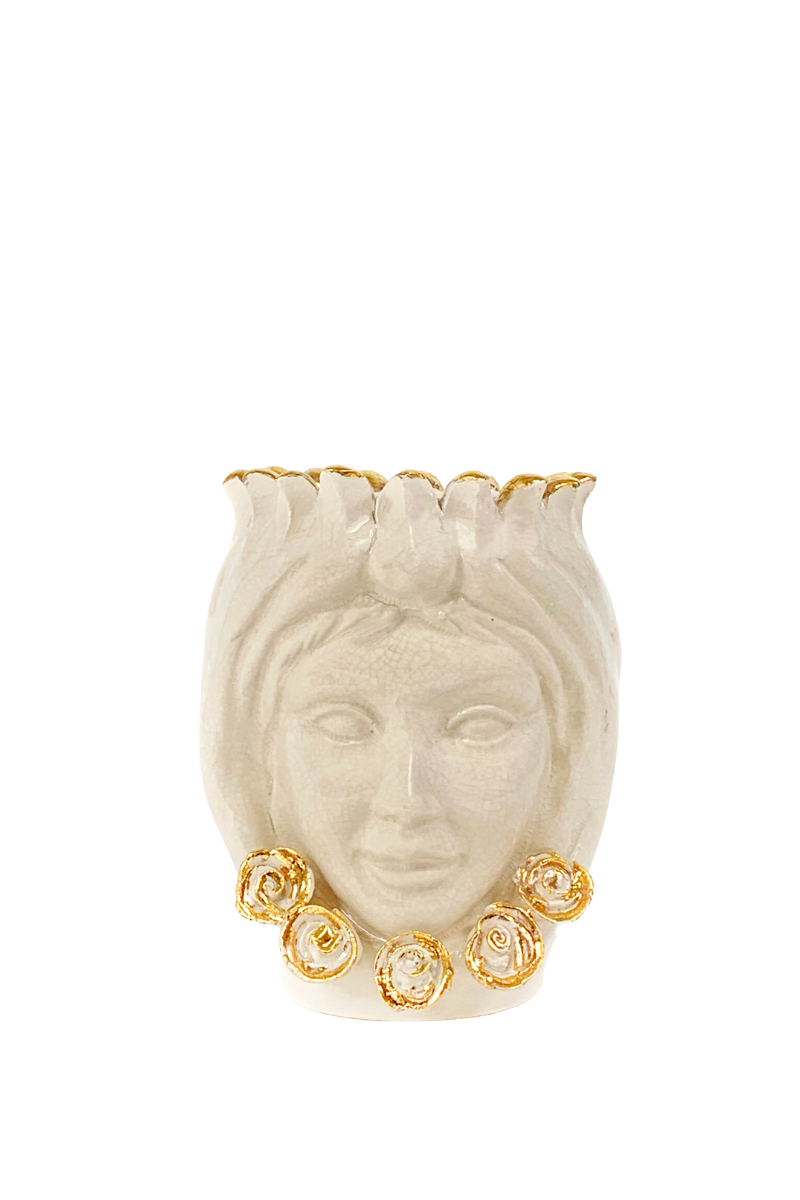 AGATA TREASURES
Testa di Moro Vase
€145,00
Shop

FROM THE EDITOR
Displaying them as a pair can evoke the intertwined tales of two lovers, making them an apt wedding gift for a couple beginning their shared journey.
As you celebrate this special occasion, choosing a gift that resonates with the bride's individuality can transform a simple gesture into an everlasting memory. We believe in the beauty of the unconventional, the charm of the unique, and the allure of the eclectic. For those who want to explore further and find more treasures to mark this beautiful journey, make sure to check out our extensive collection of wedding & anniversary gifts.
About Curiosa Cabinet
The CURIOSA CABINET collection is eclectic, fun, always original, unexpected, and sophisticated at the same time. Something you won't find in every store. Invaluable treasures, that most of the time we secretly want to keep to ourselves. Each piece in our collection is a conversation starter. Items that tell a story. Stories that add that extra touch of character and originality to any space.